Now available at Wichita Falls Hearing

Enhance the sound, not the noise. Never before has hearing enhancement been so compact, discreet, and easy to use.
These pioneering hearing-enhancing earbuds have been specifically engineered with advanced medical-grade technology, to help you focus on what you want to listen to, without just turning up the volume.
Our innovative design uses 4 dedicated microphones to reduce background noise and improve speech clarity, so whether you're chatting with your partner in a busy café or catching up with friends over dinner, the sounds that matter will be crystal-clear.
A unique solution to a specific problem
Across the world, millions of people are struggling with their hearing in certain situations. To many, traditional hearing aids can feel like a big step – so we've engineered a solution.
This ground-breaking technology is the first of its kind, and it's been specifically engineered to help bridge the average 6-year gap between first noticing some hearing loss, and actually seeking help.
Small buds. Big difference.
Hearing enhancement should be both discreet and comfortable. That's why we've used our expert knowledge of the human ear and cutting-edge miniaturization techniques to pack all our world-leading medical-grade tech into this super-compact design.
Precision microphones, together with advanced noise reduction algorithms, reduce background noise, while our proprietary microprocessor improves clarity of speech. These compact little buds are also water resistant, so come rain or shine, they work perfectly.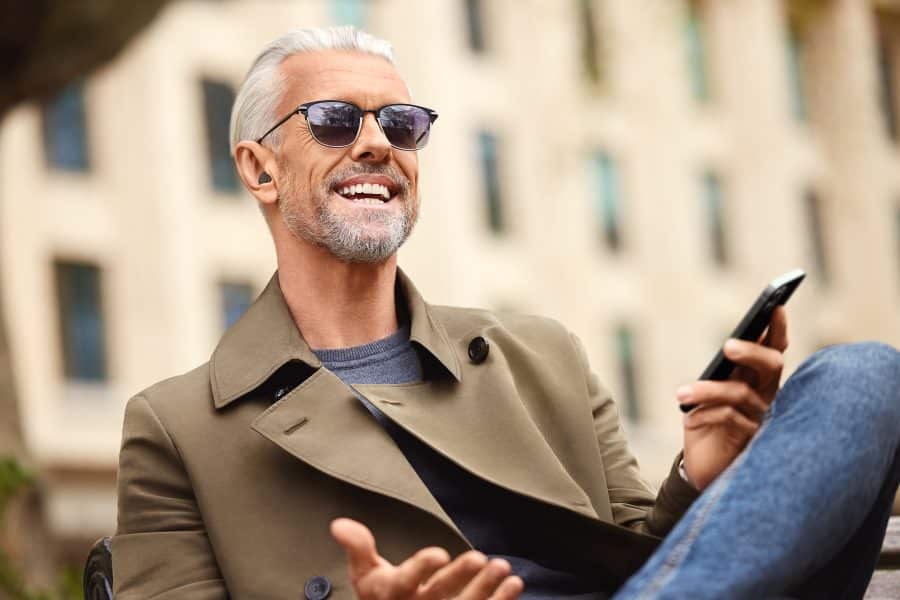 Medical-grade hearing enhancement that fits seamlessly into your life.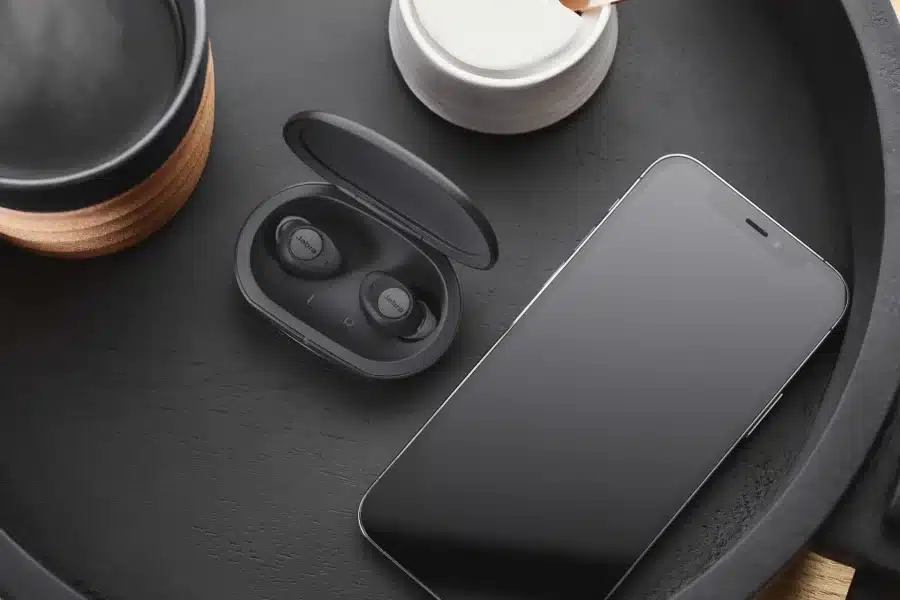 Better music. Sharper sound.
With their powerful speakers, these discreet buds don't just enhance the world around you, their advanced medical-grade technology also helps you hear your music and calls better too.
So whether you're catching up with a friend on the phone, or relaxing with your favorite playlist, the people and content you love will sound so much clearer.
Just Connect to Your IPhone and You're in Control
When you unbox your new Jabra Enhance™ Plus, you're moments away from experiencing our advanced hybrid medical-grade technology for yourself, with professional guidance every step of the way.
Setup is easy – simply connect your buds to the free Jabra Enhance™ app and follow the on-screen instructions to personalize and program your earbuds to your specific needs*.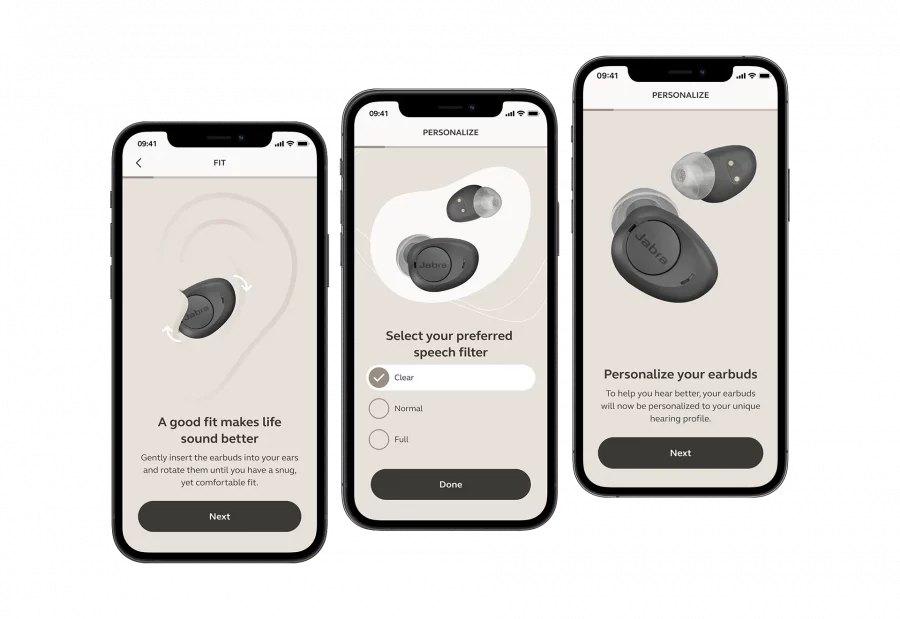 Jabra Enhance Plus- $799 per pair.
We have the devices in stock and ready to pick up. A quick hearing test is required to make sure your ears are healthy enough for use and to make sure you are a candidate for the devices. There's no charge for that, though. To set up your hearing test and your appointment to pick up your Jabra Enhance Plus devices, simply choose a date and time that works for you or give us a call at 1-833-999-1940