Love the everyday details in life
Want to hear your best in noise and enjoy sounds all around? Now you can with ReSound OMNIATM.
Surround yourself with what you love
Life is full of details and conversations around you that enrich everyday moments, but can you hear them through the other sounds? Now you can with ReSound OMNIA which is made for hearing in noise. Greater than ever, enabling you to hear speech in noise in any direction*. It all sounds and feels natural and connects you naturally to the world.
Features and benefits include:
With ReSound OMNIA, now you can:
Your best wearing experience daily
Learn how to wear your hearing aids correctly and securely by taking a quick photo. The Check My Fit feature in our smartphone app helps users to wear their hearing aids properly and get the most out of ReSound OMNIA each day.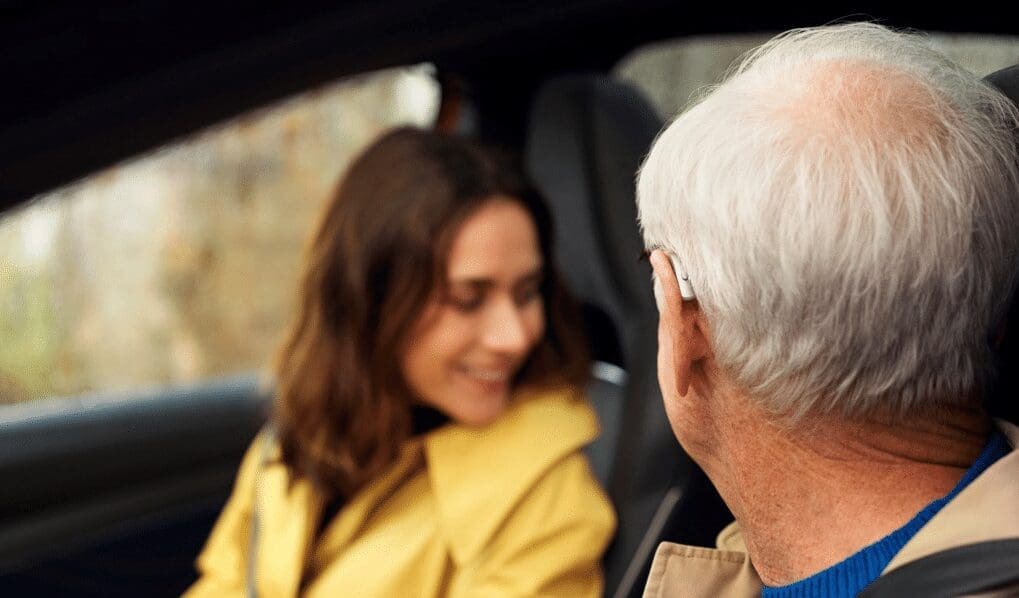 The foundation of everything we do
Organic HearingTM, our unique approach to creating hearing solutions that sound natural, feel natural and connect you naturally. We want people with hearing challenges to connect to the world around them in the most natural and intuitive way. Our goal is that using hearing aids feels as natural as possible. For this, we balance nature with science in perfect harmony, designing hearing solutions that perfectly fit the user's life, organically, instead of requiring them to fit their life around their hearing loss.
Now you can – do what you want without having to worry about running out of power. Hear clear sound all day with up to 30 hours of use on one charge. Rechargeable ReSound OMNIA hearing aids offers three different charger options that serve as stylish, easy to use and reliable chargers. Choose from the Premium Charger, with an onboard battery for up to three days, Standard Charger, in a carry-case style with lid, or the Desktop Charger, perfect for your favorite spot at home.
Try hearing aids that help you hear your best in noise and enjoy sounds all around.
Now you can with ReSound OMNIA.