Wichita Falls Hearing would like to introduce you to the One
Meet the ONE by ReSound.
This incredible, first of it's kind instrument has an incredible host of features, including an amazing Triple Microphone design that provides up to 30% better performance in noise and unmatched comfort in windy environments.
Last a full day on a single charge, and take your charging case with you on the go.
 Recharge your instruments with ease while on a trip- even with no power cord.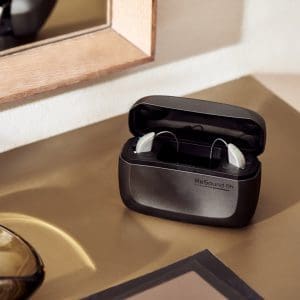 Packed with features that sound great.
Schedule a free consultation to find out if you're ready to meet the ONE.