The new flagship hearing instrument in the ReSound family of products takes personalization and connectivity to a new level.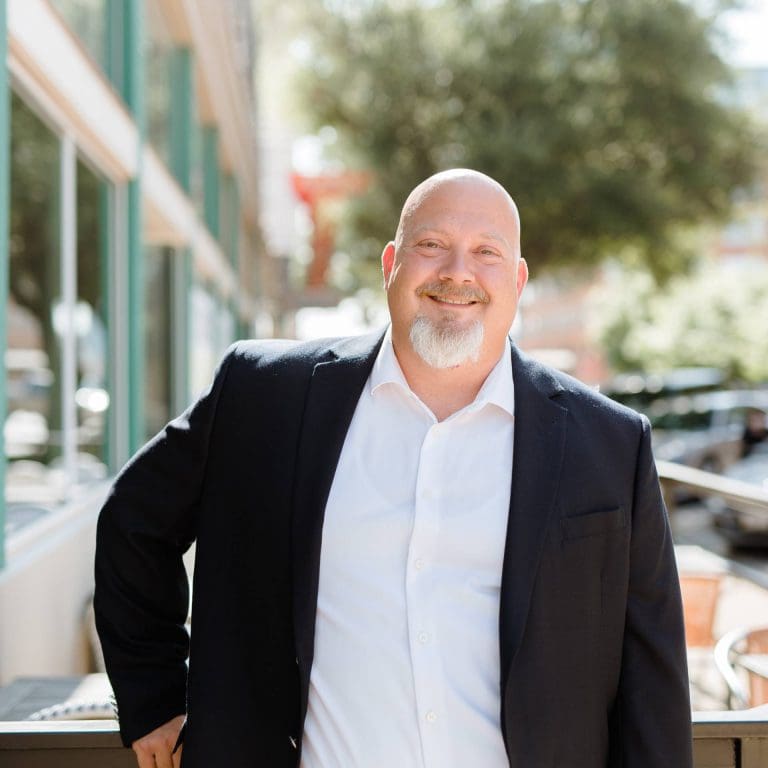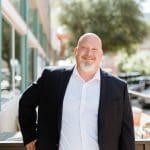 By Donovan Hickman
Wichita Falls Hearing
Technology sure changes fast these days…
and hearing aid tech is no different. It seems new hearing aid models and innovations are being released around every corner.
It can be hard to know which one is the right fit for you because your hearing is unique, and no one will ever experience what it is like to hear the way you do. With advances in technology, manufacturers have been able to design hearing instruments that focus on the individuals needs with features that adapt to them.
And this is great– because the best hearing aid for you is one that easily integrates into your lifestyle and will address your specific and individual needs.
Since there are so many options out there and it's hard to know which one is best for you, I wanted to outline a few of the newest models available and highlight some of their strengths.
"My first impression after unboxing the ONE was just how different and angular the new design is.To me, the radical design change and color options reflect the major changes in ReSound's technology and approach to hearing correction."
It's Time to Meet The ONE.
The focus of this post is on ReSound's latest premium addition to their product lineup, the ReSound ONE.  In 2020, ReSound went back to the drawing board and designed the ONE which is a comprehensive update over their legacy products in form and function, complete with a first-of-its-kind receiver/microphone combination earpiece called a M&RIE (pronounced Marie).  With a more efficient chipset (50% more processing ability and 220% more memory), new physical design, new color palette, and expanded fitting options, the ONE is a big step forward for ReSound.  The ONE builds upon the very functional Made-for-iPhone (MiFi) connectivity which was a cornerstone of their past 4 generations of ReSound Linx hearing aids. In 2014 Resound, along with Apple, pioneered the smart phone/hearing aid platform and opened a whole host of end-user features and direct-audio streaming abilities. This breakthrough in connectivity changed the course of hearing instrument technology forever and for the better.
My first impression after unboxing the ONE was just how different and angular the new design is.  To me, the radical design change and color options reflect the major changes in ReSound's technology and approach to hearing correction. For over a decade, ReSound have embraced a very muted and flat color palette along with a relatively soft-curve design aesthetic. The new color palette, while less extensive than their past models, is more focused on blending with typical hair colors. All the color options are useable and conceal well when placed behind the ear. The angular design at first glance seems odd, however, once the device is in place, it does not make the hearing aid any more noticeable. In fact, the new design allows the device to sit a bit further down the ear which can allow for a more discrete fitting. Another welcomed change is the new and much more user-friendly program/volume button. This may not seem like something too noteworthy but it sure is easier find and press. The care which ReSound put into designing a button that offers ease of use is just one of the many aspects of the ONE that set it apart.
The M&RIE- She's Different For Sure. 
With the ONE, ReSound has rolled out a new line of receivers (speakers) and expanded dome options to offer more precise and comfortable fittings. The domes and filters are much easier to be replaced by the wearer and the receivers are brightly color coded for left and right ears. The most exciting innovation, however, is the first ever combination microphone and receiver-in-ear (M&RIE). This M&RIE design allows a microphone to be placed in the ear canal opposite the receiver and mixes with the traditional microphones in the hearing aid behind the ear. This creates a more natural sound experience, better wind rejection, and much better sound source localization.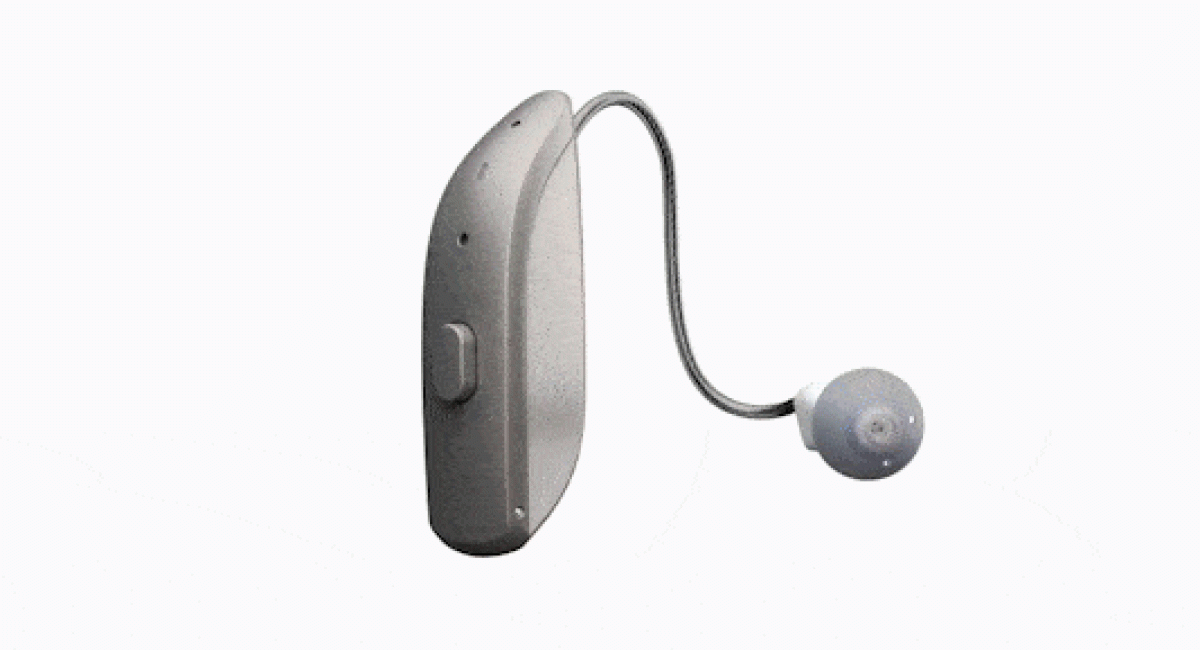 But Let's Be Clear- M&RIE isn't the ONE.
In addition to the benefits gained from the M&RIE, ReSound has packed in all sorts of features which help in the most dynamic and demanding environments. Two standouts are: All Access Directionality and Ultra Focus. All Access Directionality allows you access to hear all the sounds around you in dynamic situations (like street side cafes) and puts you in charge of what you want to focus on. This feature uses a new ear-to-ear connection to give the user more clarity from in front, minimizes noise from around, and allows the wearer to decide where they want to direct their attention, much like normal hearing. Ultra Focus, on the other hand, uses a powerful combined directional pattern which prioritizes sound from the side with the least noise and targets speech directly in front of the wearer. This allows for up to 30% improvement in speech understanding compared to All Access Directionality when needed in the most demanding environments. Beam-forming technology has been utilized in hearing aids for some time now and Ultra Focus takes that feature to the next level with ReSound's advanced binaural communication algorithms and processing power.
Rechargeability and Portability
The Lithium-ion technology in ReSound's rechargeable models has the longest battery life on the market. This allows for 30 hours of continuous wear time or 25 hours with 100% audio streaming. With ReSound's ultra-fast charging abilities, your hearing aids can go from 0% to 100% in around three hours. Furthermore, a quick battery "top-off" is available for those "oops" moments when you forget to charge your hearing aids overnight: 10 minutes on the charger yields 2.5 hours of use time and a 1 hour charge yields 15 hours of use time. And with the addition of ReSound's premium charger, you can charge your hearing aids on the go and away from a power source.
To further the focus on the individual and their needs, ReSound has a full ecosystem of wirelessly connected accessories, a feature-rich and easily maneuverable smart phone application, and options for remote care through teleaudiology. With the 2.4 GHz wireless accessories wearers can hear everything better. Remote microphone devices and the TV streamer can help to hear speech in the noisiest environments and allow the wearer to pick up on the slightest nuances of a movie or their favorite TV show. ReSound's Smart 3D phone application puts the user in control of exactly what and how they hear. Everything from volume and equalization controls, noise reduction and directionality patterns, program selection and accessory control, to personalized settings that can be geo-tagged to engage at a specific destination. Moreover, the "find-my-hearing aid" feature can be a lifesaver if the unthinkable happens and a hearing aid comes up missing. ReSound Assist is a feature within the Smart 3D app which allows a patient the flexibility to remotely connect with their hearing health care provider for fine-tuning adjustments either synchronously over video chat using ReSound Assist Live or asynchronously with fine-tuning requests through ReSound Assist Remote.
In Conclusion…
These features and devices create a supportive web of interconnected benefits all geared toward the individual and their specific needs. ReSound's holistic approach to hearing healthcare is ultimately concerned with you and creating an approach to hearing correction which discretely weaves itself into your lifestyle and circumstances. You are in the driver's seat with the ReSound ONE platform and have the choice to be as hands-on or hands-off as you choose.
For more information about the ReSound One, or any other hearing aid from our selection of over 500 models...